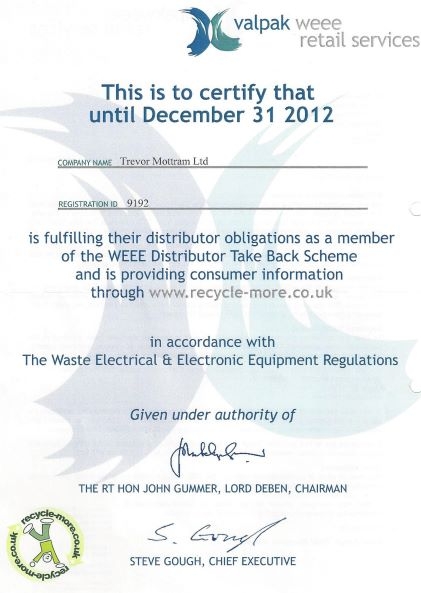 Company Information
Name & Registered Office:
Trevor Mottram Ltd

Company No:
03063511
Date of Incorporation:
01/06/1995
Country of Origin:
United Kingdom
Company Type:
Private Limited Company
VAT Registration
UK VAT registration number: 725 2295 39.
WEEE Electrical Distributor take back scheme
Valpak Weee Registration Number 5146 (Re-registered in 2010 as number 9192.
Trevor Mottram Ltd are fulfilling our obligations as a member of the WEEE Distributor take back scheme.
More information is available through: www.reccle-more.co.uk in accordance with the WEEE regulations SI 2006 No. 3289.